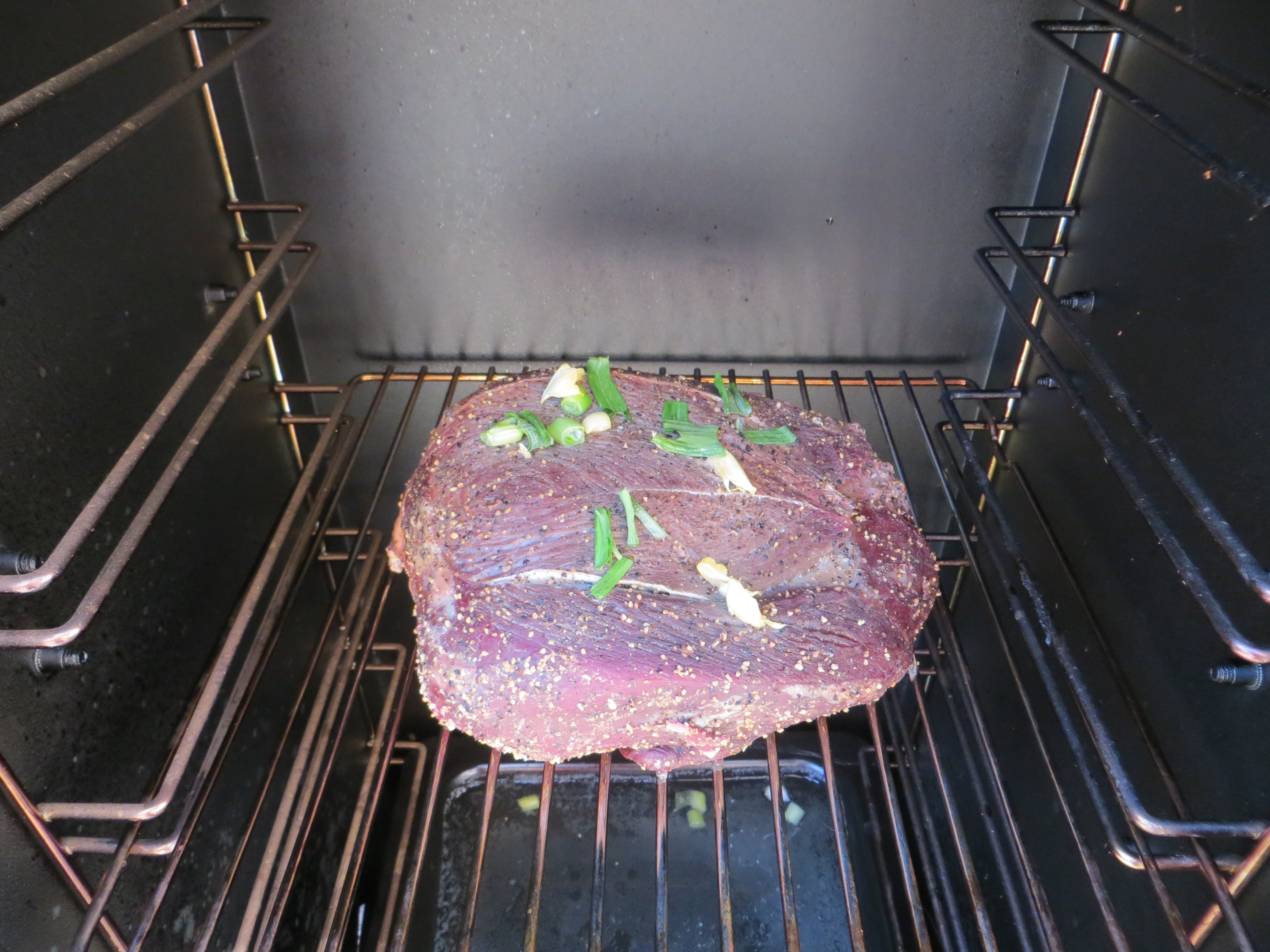 How to smoke a Beef Roast
We're going Christmas tree hunting tomorrow morning and like to pack a nice lunch for afterward. We're smoking a 4 lb. top sirloin roast and will use it to make roast beef sandwiches. This is a simple down-home recipe. Hope you enjoy! Here's the ingredients and some pics and video of the process.
Smoked Roast Beef
4 tablespoons of Sea Salt <or at least 1 per pound of meat>
2 tablespoons of fresh crushed pepper
4 cloves of garlic
1 green onion
Directions:
1.) Rub salt and pepper over the entire roast
2.) Prep the smoker
3.) Pre-heat the smoker to 225 degrees
3.) Place the roast on the middle rack with the onions and garlic on top
4.) Cook at 225 degrees for 1.5 hours per pound
The total cook time for this amount of beef is 6 hours. We flip it halfway through, and let it rest for 30 minutes in a small ice chests before shredding or slicing.
Makes wonderful roast beef sandwiches, and is great on its own. Also try it with some horseradish, or Au jus and mashed potatoes. Good eats!