Sure you want to rebuild that carburetor! It's fun and is a good way to ensure your car or truck is running at peak performance – from an air/fuel mixture standpoint. Today, we're going to rebuild the carburetor in our 1978 Ford Bronco.  Ours has a leak, which we suspect is from a float bowl gasket. The fuel is draining onto the intake manifold before the fuel system can build sufficient pressure resulting in the truck not starting. That's good because if this occurred while the engine was hot and running, it most likely would cause an engine fire and then we'd potentially have all kinds of issues to deal with.
The first thing we need to do is pull the Carter AFB 9637 SA carburetor off of the engine (4 bbl 625 CFM with ford linkage = 9637 SA). With an Edlebrock rebuild kit for about $40, there are several gaskets and various other hardware included for us to replace and complete the rebuild project. The alternative is to shell out about $340 for a new Edlebrock carburetor.
We recommend using a digital camera to document your steps, along with a box organizer that has 24+ compartments. If you don't have either – that's okay, the basic theory is to lay out each piece from left to right as it's been disassembled. You can place each step's hardware in it's own drawer of a box organizer, or on a table if that's all you've got. Then reassemble in reverse order.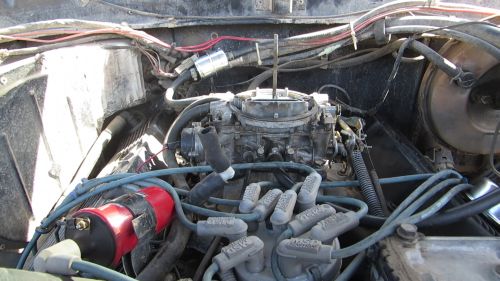 Tools you'll need once removed from engine:
Phillips Screwdriver
Torx Screwdriver
Razor Blade
/ Window Scraper (to preserve old gaskets if needed for any reason)
Solvent / thinner
Small wire brush (or several old tooth brushes)
Rubber gloves (or don't and win the local gnarly hand contest)
Shop towels
Container /drip pan for your solvent
You'll be disassembling the carburetor, and cleaning and reassembling each of the respective components. You'll give it fresh gaskets, starting with the gasket between intake manifold and carburetor base, all the way to float bowls and ending with the air cleaner gasket. Assuming you clean and reassemble all parts with fresh gaskets, and properly set the idle and idle/mixture screws (or "tune") the carburetor afterward, you should experience an immediate improvement in performance. Below are images of the rebuild. The truck fired right up the first time we tried to start it once done.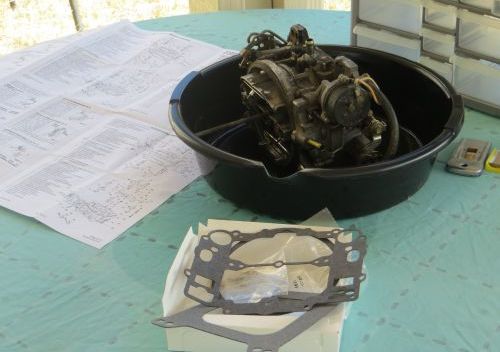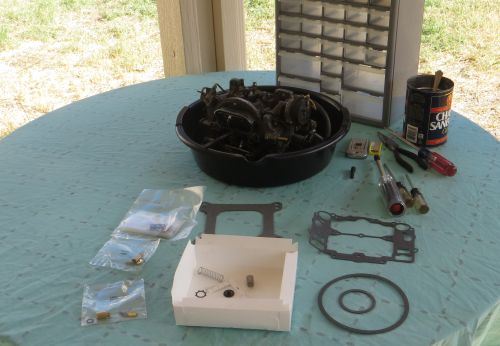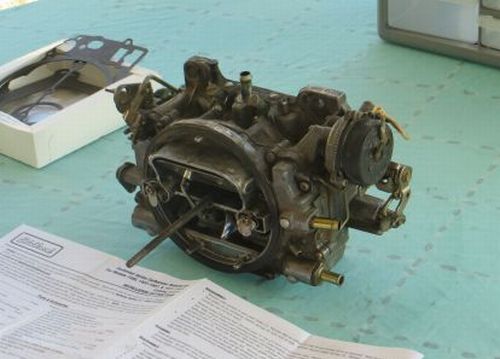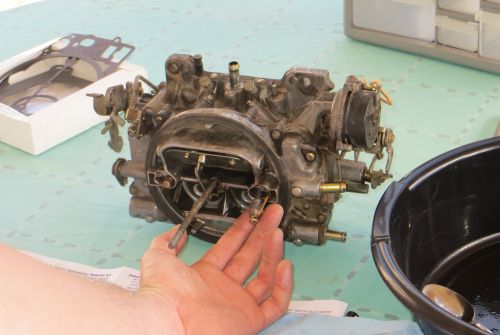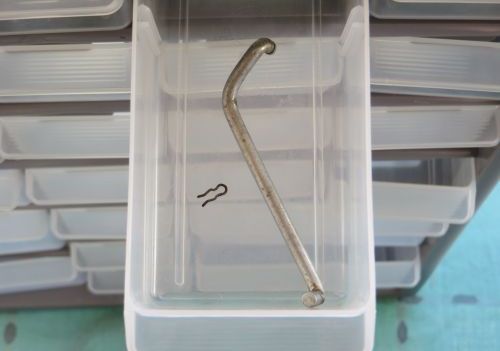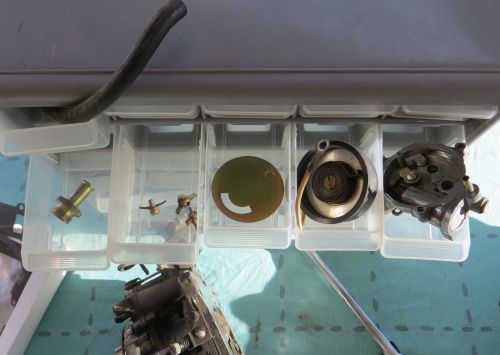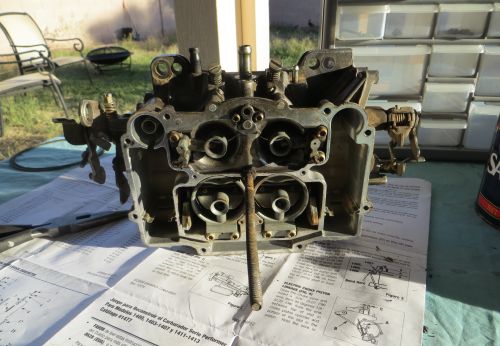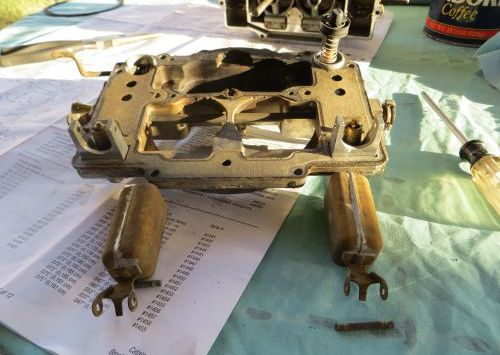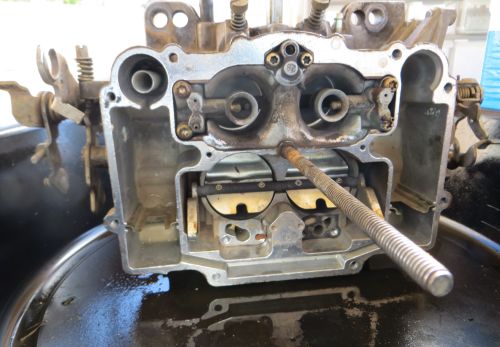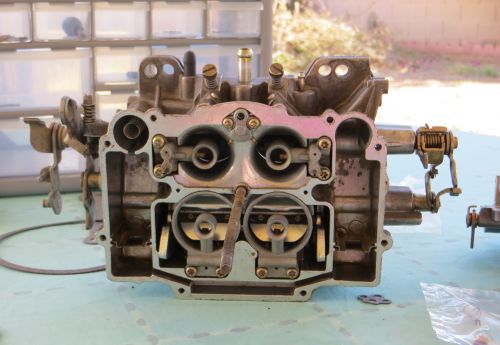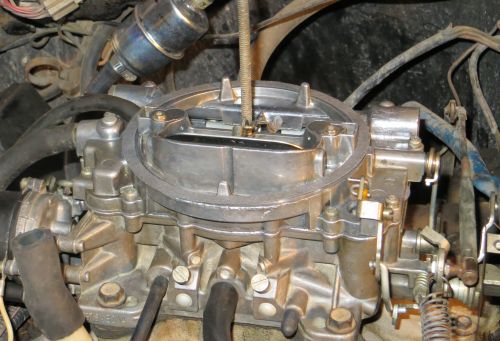 Once you've completely re-installed the carburetor, respective fuel and vacuum lines, and re-attached the air cleaner, you're ready to begin "tuning" the carburetor. I'm going to do a separate post on that real soon. I think it deserves to be called out on it's own and is a good skill to have the "how to" on.