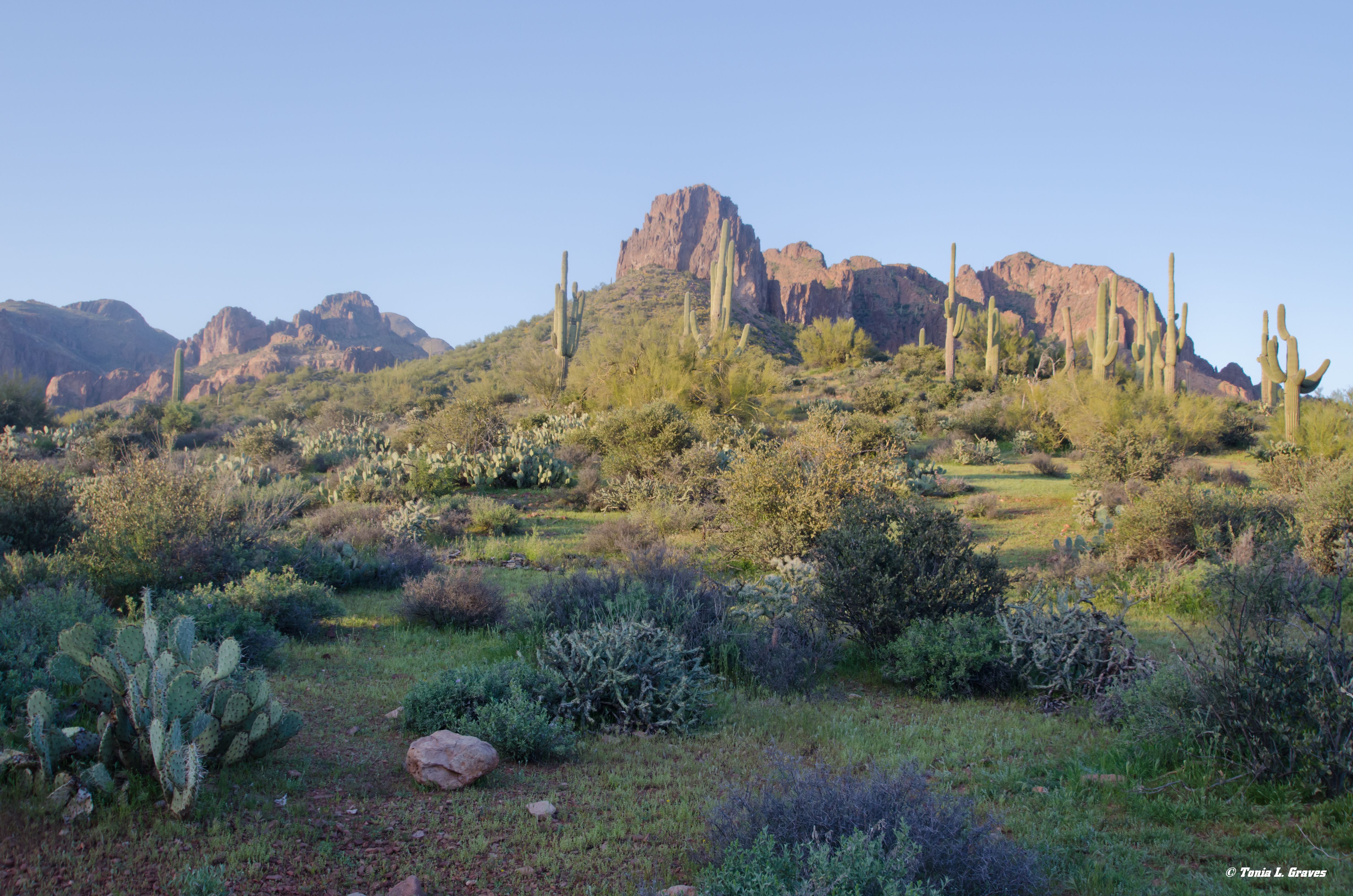 Spring is here for many of us in the southwest and the Sonoran Desert can be quite spectacular this time of year. Arizona receives lots of winter visitors each spring and after traveling to downtown Chicago and the east coast several times – I completely understand why. While the area may be most well-known for the spring training baseball games and sunny skies, you might be surprised at how many winter visitors you'll find at the local desert attractions. The Desert Botanical Gardens is a real nature-hot-spot this time of year. Tucked within the Papago Mountains, it has several themes and trails, world renowned art, and a new butterfly exhibit this year. Another wonderful spot is Boyce Thompson Arboretum. It's about an hour drive east of the Phoenix metropolitan area, but it's well worth it. There's a treasure trove of beautiful finds including 100+ year old eucalyptus and boojum trees, as well as special plants from all corners of the the world.
For some additional coverage, here's a link from local Phoenix blogger Judy Hedding that includes her in-depth review of the state park. And for even more access, you can see cool videos from all around the park on their Youtube channel below.
Now in the traditional Dally's fashion…we're going vintage in the modern day and "puling the truck off the beaten path". So for those who are looking for some additional adventure, go ahead and make a left turn after you're well outside of city limits…somewhere about 15 miles west of the Boyce Thompson. Within 10 minutes, you'll find yourself in the middle of the beautiful Superstition Mountains. Home of the Apaches, the famed "Lost Dutchman", and the many who've failed searching for his infamous treasure.
That's exactly where we found ourselves after driftin' (a.k.a. gettin' lost with a purpose) down several desert roads. And wouldn't you know it?! We end up crossing paths with a rattlesnake! Thankfully, a local native from the Tucson area found it first, realized it was just trying to warm up, and was courageous enough to move it off the road for us.
After cruising around for a while, we pulled off and had a little cookout in one of our favorite spots. Nothing like a little wood-fired burgers and dogs. We decided to wrap up our little adventure by taking a different road back home. It was a little longer, but you can see more views and scenery that way so it was well worth it.
Hope you enjoy your next outdoor adventure. It doesn't take much for have a fun filled day!